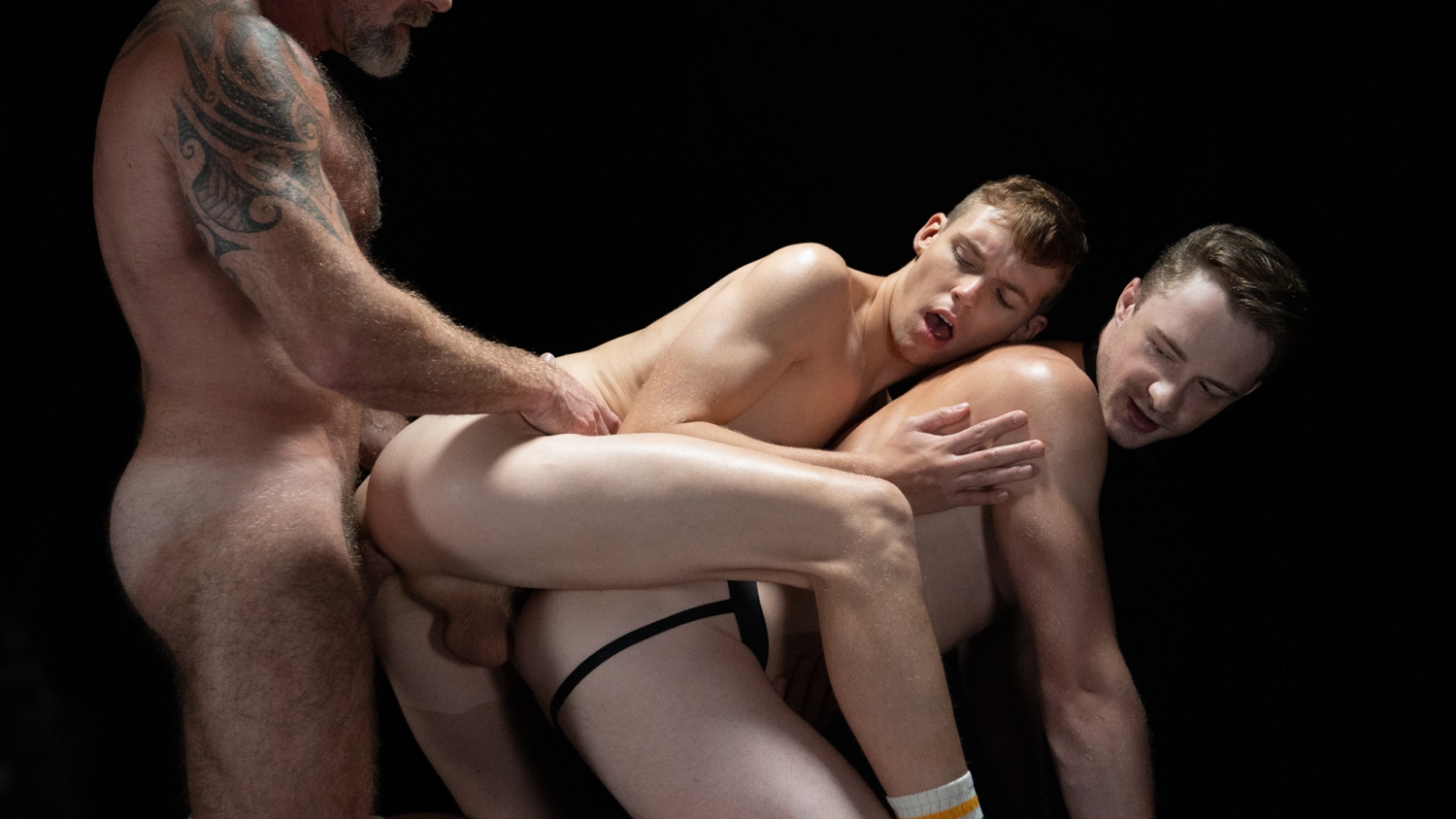 THE BUYER'S GROUP : Chapter 9
The Master's Grandson
Becoming a man isn't about age. It's not about a birthday or losing your virginity or getting a job. It's none of the things that boys these days are told. For me and the other buyers, manhood means one thing: breeding. Being able to bend a slave over and leaving your seed inside his hole is the most natural and powerful way to claim that title.
I know my ...
Read more
I know my grandson, Jack, isn't the most dominant boy in the world. If anything, he makes a beautiful slave. It's hard not to want to let him be and enjoy the pleasure of taking cock from powerful, influential men. God knows he loves it. But I want the best for him, which means giving him experiences not every boy gets who comes through.
Jack has bred me once or twice, but it's different. For one thing, I'm me. I'm a dominant alpha male whose power and position is never in question. Even on the bottom, I call the shots. But Jack has never fucked and bred another slave. Someone lower than him. Someone he can dominate and claim and mark with his seed.
It's important that he knows what that's like. He might find himself by my side at the auctions, picking out boys for himself someday. Or he might decide his place is down on his knees, looking up at men like me for the rest of his life. Either way, I want him to get that knowledge. Even as a submissive, having been on the dominant side can only make him better.
Of course, I say this is all for him, and at the core, it is. But I can't deny getting satisfaction about being able to watch my grandson fuck.
When I brought him in, he was a little surprised to see the slave boy, Cole, on all fours and ready to be penetrated. Jack wasn't expecting it, but I could tell he liked what he saw. I told him firmly that this was part of his legacy and his birthright… that he was going to fuck the bottom like a true top.
Jack was a little unsure at first, fumbling a little with his dick as he got behind Cole's beautiful ass. He wasn't used to the idea of just sticking it in; no foreplay or romance. It's a heady thing to just take a boy, fuck him and fill him without any of the niceties that movies and television show as important. But it removes a lot of the complications and makes it simple and clear: the bottom is just a hole to take a load… for my pleasure… and now for Jacks'...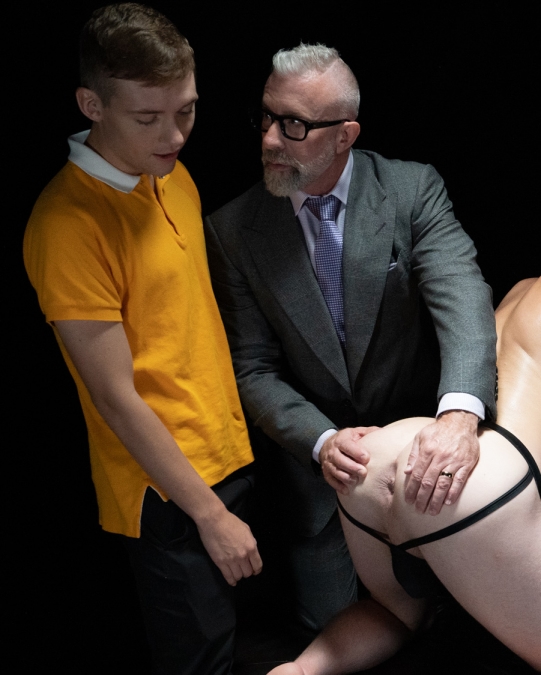 Master Charger is brought in to appraise the merchandise of the collective, inspecting the young men to give their owners honest, impartial value for resale purposes as well as to feel secure in their investments. A prized specimen in his own right, Master Charger is a stunningly handsome mature daddy with salt and pepper hair, a trimmed beard, a bodybuilder's physique, and a powerful, insatiable desire to breed. Whether on the auction block, up for assessment, or the property of the dom, boys tremble and quiver at the thought of being under foot to the powerful daddy, making him an impressive presence among the buyer society.
Cole is a handsome young jock, fresh out of high school and unsure of his future. His rosy cheeks and porcelain skin made him a true work of art, worthy of admiration and devotion. He truly is a good, all-American boy.

...But deep down, he has desires different from most of his peers. He's always fantasized about being someone's trophy and slave, submitting to their every dark and twisted desire. A mixture of naivete and bravery lead him to search for and find a place where his sexual fantasies can be reality. He didn't know the extent of what was in store for him, and his complete surrender was required up front. He would be an object...a mere toy to be used. Anxiously at first, he gave up his free will. But as things progressed his fears took a backseat to his young hormones as his dick got steely hard and leaked a seemingly never-ending copious stream of precum.
Jack comes from a long line of powerful men. Everyone before him has shown incredible promise, excelling in their chosen fields and becoming pillars of the community and the family. It's a big, cold shadow to have to live in, striving to be like his father and grandfather. When he became aware of the world of buyers, masters, and slaves, he felt he'd found a unique answer to a problem he didn't know he had. He knew he'd never be like the men in his family, but he found himself drawn to the idea of serving men like them. He fantasized about being submissive, taking care of their needs in every way, even taking their hard, deep, bareback breeding. Luckily, Jack's grandfather happens to be a master and was happy to show him what life is like on the other side of the power dynamic.