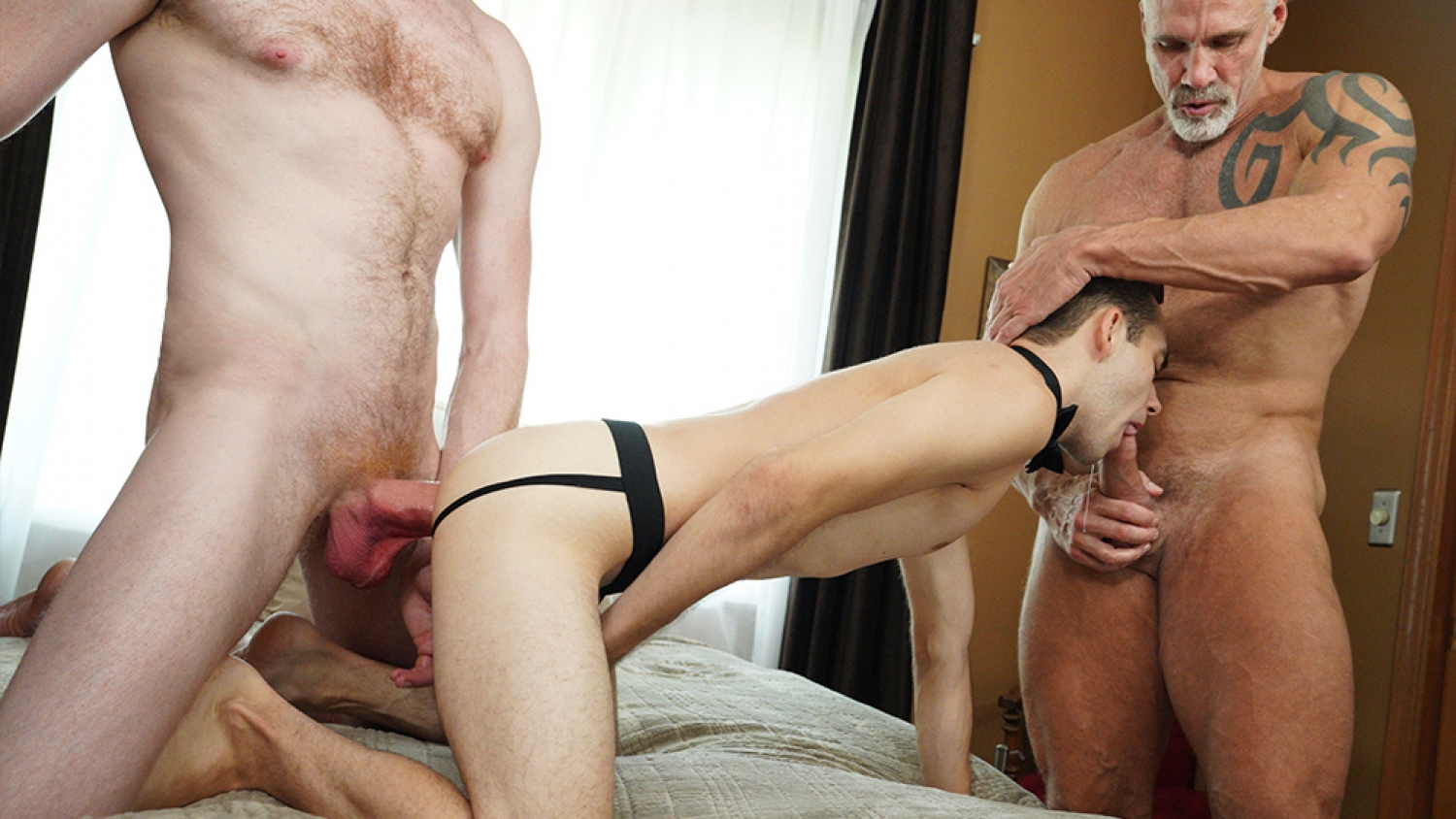 THE BOY RIVER : Chapter 4
The Prize
Master Steele and I have known each other for quite some time. Running in the same social circles, and now, as fellow buyers, we have a lot more in common. I admire his dedication to his body and his appearance, as well! There are few who project so beautifully the power and control he has over people.
Following his purchase ...
Read more
Following his purchase of the boy, River, we were relaxing over a drink in the parlor, reflecting on our recent transactions. River was certainly a great prize to have won, and I admitted that I was a little jealous of my friend's good fortune. Dallas smiled at me, taking a sip from his drink, and offered to let me try him out!
I didn't know what to say. It was a very generous offer and it was hard to accept. Masters have a special ownership and claim to their boys and don't share them very often. For many, being the sole cock the boy is tasked with servicing is part of the thrill of their ownership. But Dallas had a different take on it...
He told me with a devilish grin that his boy was currently locked up in his cage, waiting for him to return and fuck him. And not only that, Dallas told me that he would love to see his boy dominated by another man; put to use by whomever he lent the boy to without question or hesitation.
The offer made my cock leak. Thinking about taking River's hole was exciting enough, but the idea of sharing him with my friend and colleague was extra special! I finished my drink as Dallas invited me back to his playroom to get my first taste of his toy...
Walking into the dark room, I loved seeing the small boy locked up in his cage! He had the excited look in his eyes that many of my own slaves have had in the past. Eager to be set free, happy to pay the price of servicing my cock to be given that small bit of freedom.
He looked at me through the bars, keenly aware of why I was there. Dallas told him he was going to take care of us both, and just like that, River gave me a look of worship that I didn't expect. He wasn't just happy to go along with his master's command, but he now had permission to embrace me as if I was his master...
Dallas and I took off our pants, pulling out our large cocks as the boy took them into his tiny hands. He seemed completely dwarfed by our shafts, feeling our heavy balls slap against his wrists as he stroked our cocks. One by one, he took them into his mouth, debasing himself and filling his cheeks with our thick meats while we chuckled to each other. We felt like gods, and to River, we were!
When I told him to put both cocks in his mouth, I could see him struggling to make them fit, stretching his mouth open wide, drooling over our manhoods as he tried his best to take them both. It was a fool's errand, but he didn't give up... And feeling my wet cock up against Dallas', I couldn't wait to go even further! This boy was about to be totally used and filled in every hole, and the look in his watery eyes said he wanted it just as bad...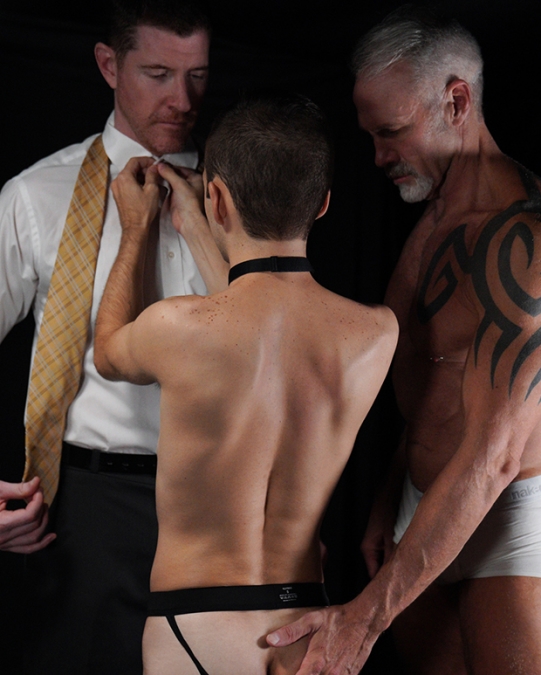 Master Legrand works hard and knows what he likes. He's tall, handsome, and perfectly hung. He could get any man or boy he wanted, but traditional, casual sex doesn't always satisfy him.

Fortunately, he belongs to an elite cadre of gentlemen who share similar tastes and desires--in particular, a desire for those who long to be owned. He loves the thrill of being worshipped by a truly submissive boy, not just someone playing a part.

As a member of this secret group, he's able to indulge in his deepest fantasies with the most pristine, virginal boys without compromising his innate dominant nature.
One look from Master Steele and even the least trained of boys is put in line. It's always been this way. Something about his piercing gaze and masculine presence signals a fundamental and primal message: he's the alpha in the room.

Master Steele knows he has this power and enjoys seeing how the boys who become his property look at him with respect and desire. Most of the boys fantasize about being owned by him. As a member of this elite men's club, no one complains when he makes the winning bid and takes a boy in front of the others in the bidding hall. His lupine instincts when manhandling a boy, and his massive endowment that he screws into a whimpering boy...it is truly a sight to behold. And when it comes to taking a young virgin boy's tight little quim, even the most stubborn and untrained of boys...once they lock eyes with him, they don't just obey, they beg.

River loves being objectified. The way he feels when all eyes are on him is a rush like no other! He wants to be seen as a fuckable piece of meat; something to be used and toyed with. He's happy to give up his bodily autonomy to a dominant man and let him control his pleasure. He's often fantasized about being someone's prized possession, being adored and valued above all else… And now, thanks to the buyers of the secret auction, he can be put on display to be sold as just such a prize!

Tall, mature, handsome men like Master Legrand are rare. But in their presence, when they speak, River feels a sexual surge like his body almost like he is melting. These men are the stuff of his fantasies. When he first met Master Legrand, he could tell he was sizing up his body, taking stock of his physical attributes. It made his youthful heart race and his young inexperienced cock hard just thinking about being owned. All he had to do was say yes…