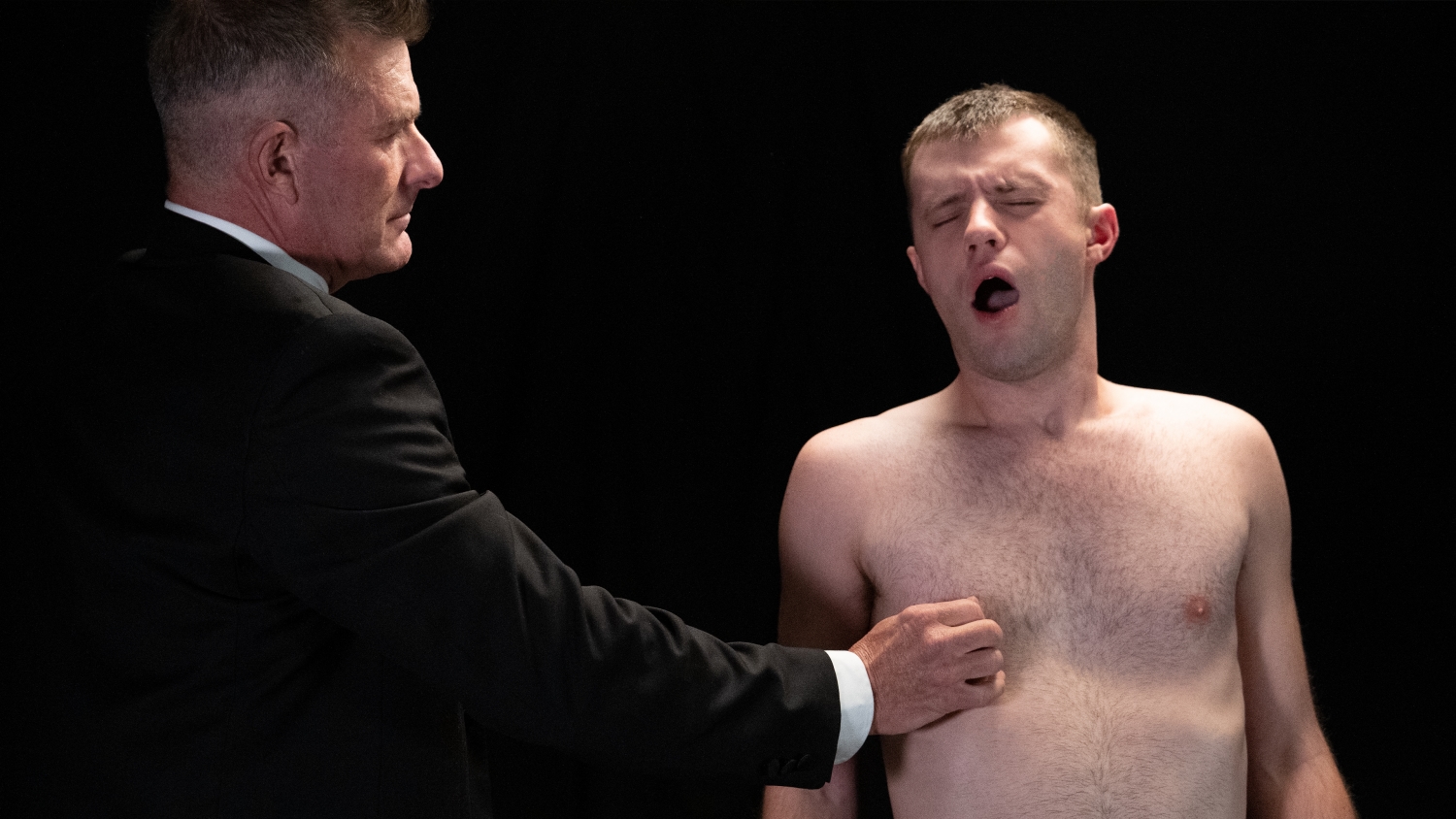 The Grooming
Maxx made his way through the cold winter streets to the dark and deserted warehouse district and found himself at the address printed on the expensive business card the stranger had given him. He knew there was a level of risk to a clandestine, nighttime meeting such as this, but he had come seeking direction and purpose. He found his way through the dark building to a room lit by a solitary spotlight, in the center of which stood the impeccably dressed stranger who had found him the day before. He knew I would come! Maxx thought excitedly, enthralled by the man's posture of confidence and expectation.
Now, kneeling on ...
Read more
Now, kneeling on a black leather ottoman surrounded by darkness and with Master Figata's hand lightly tracing his body through the fabric of his hooded sweater, Maxx thinks he has a hint of his purpose. His face is a mixture of innocent surprise and a plea for Master Figata to continue, even as the older man pinches hard on the boy's nipples in complete silence. Maxx's shirt and sweater are removed and his nipples grow hard from the master's attention. Surprising him with sharp pinches and thumps to his chest followed by delicate caresses, Master Figata causes Maxx's mind to bend in a way that only grooming can accomplish.
When Maxx attempts to assist the master with removing his jeans, his hands are pushed away, training the boy to comply with only what the master wishes. The denim comes down slowly, only a few inches, and Master Figata reaches into Maxx's underwear causing the boy to moan. When instructed by the master to stand, Maxx complies quickly. When told to remove his pants and kneel again, the young man is already eager to obey. Even the simple act of oiling the boy's lean body causes Maxx to whimper and his head to roll back. When his eyes open, he can't take them from Master Figata's.
Maxx's body now seems to glow in the pool of light, and the lightest touch of Master Figata's fingers is enough to manipulate the boy's posture. Maxx lowers himself to all fours on the leather, and the master slides the boy's underwear off. Maxx gasps as the master's hands massage and spread his smooth ass cheeks, revealing his tight, virgin pucker. When he's told to flip over, Maxx reveals a massive erection and stares past his groin at Master Figata, who slaps the boy's ass and fingers his hole. The master reveals a smooth ribbed wand made of glass and pushes the widest end into Maxx's virgin hole. The boy gasps loudly from the feeling of the cold implement, and his eyes scrunch tight, trying to comprehend his new place in the world.
Turning and tapping the wand between spanks, Master Figata says, "You like that boy?" Without hesitation, Maxx responds with a genuine, "Yes, Sir!" The master doesn't discourage Maxx from stroking his big cock during the anal preparation, and soon, Maxx is spraying a massive load of hot cum all over his chest and face. Maxx looks up at Master Figata thankfully as the man feeds him the cum. "You'll make a nice pet," Master Figata says. All Maxx can do is smile.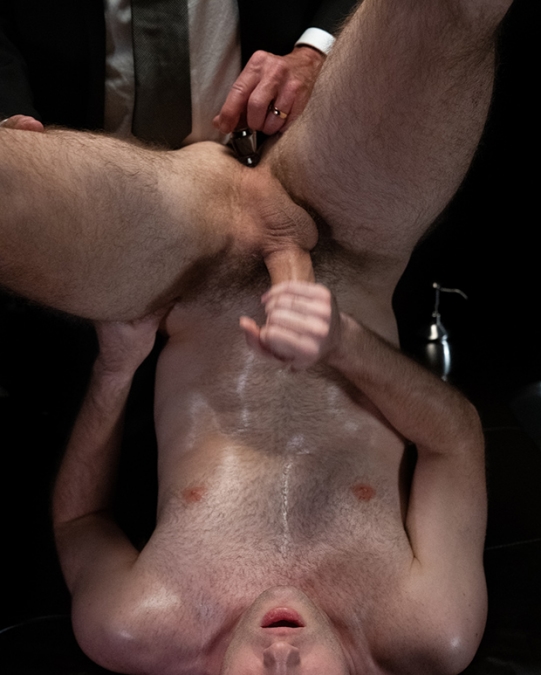 Few men have the capital to own an entire Olympic swim team, but Master Figata is one such man. An avid swimmer himself, he scouts for the most promising talent in a perfectly tailored suit. He procures the most lucrative sponsorships from the most well-known sports brands and hires the best coaches for training in the off season and professional competitions.

The dividends pay off big. Only the luckiest boys know that recruiting for the swim team is not Master Figata's only passion. Plenty of his young athletes started out learning how long they could hold their breathe above water, with the dom daddy's cock in the throats. Master Figata has a thing for torturing a boy's nipples. If he can a take a boy to the exquisite edge of pleasure that borders on pain and they still beg for more, he knows the boy has what it takes to become personal property.

He instills instant obedience to orders in his boys but pushes them to better themselves. He doesn't except back talk or excuses, and expects them to perform at their absolute best. Master Figata's eye for talent is sure to bolster the ranks of the Buyer's Group stock.
Maxx felt that he lacked any kind of direction after high school. He was a mediocre student without much drive to shine, and he knew it. He was also quite shy. He'd been held back a year in high school and was older than his classmates. Strange as it might seem, having more body hair than the other boys in gym class made him even more self-conscious.

It didn't help that he had an overbearing disciplinarian of a father, an absent mother, and a household that couldn't scrape together enough cash to send him to college. Maxx was approached one day during his part-time job by a man who asked Maxx if he went to school in the area and if he had plans for college. The man's tone was calm and conversational, and Maxx felt compelled to respond with honest answers. He was enthralled by the man's tone and the strength in his handshake. This was a man he could admire, look up to, and obey. The man invited him to join the Buyer's Group, which was described to him as a private club with exclusive terms of entry.

If Maxx accepted, he would be groomed for a position in the organization, but the invitation would be extended only once. Now, on a cold, December night, Maxx finds himself responding to the invitation. Arriving on foot to an address printed on the back of a business card, Maxx has come looking for purpose and guidance at the direction of the Buyer's Group.