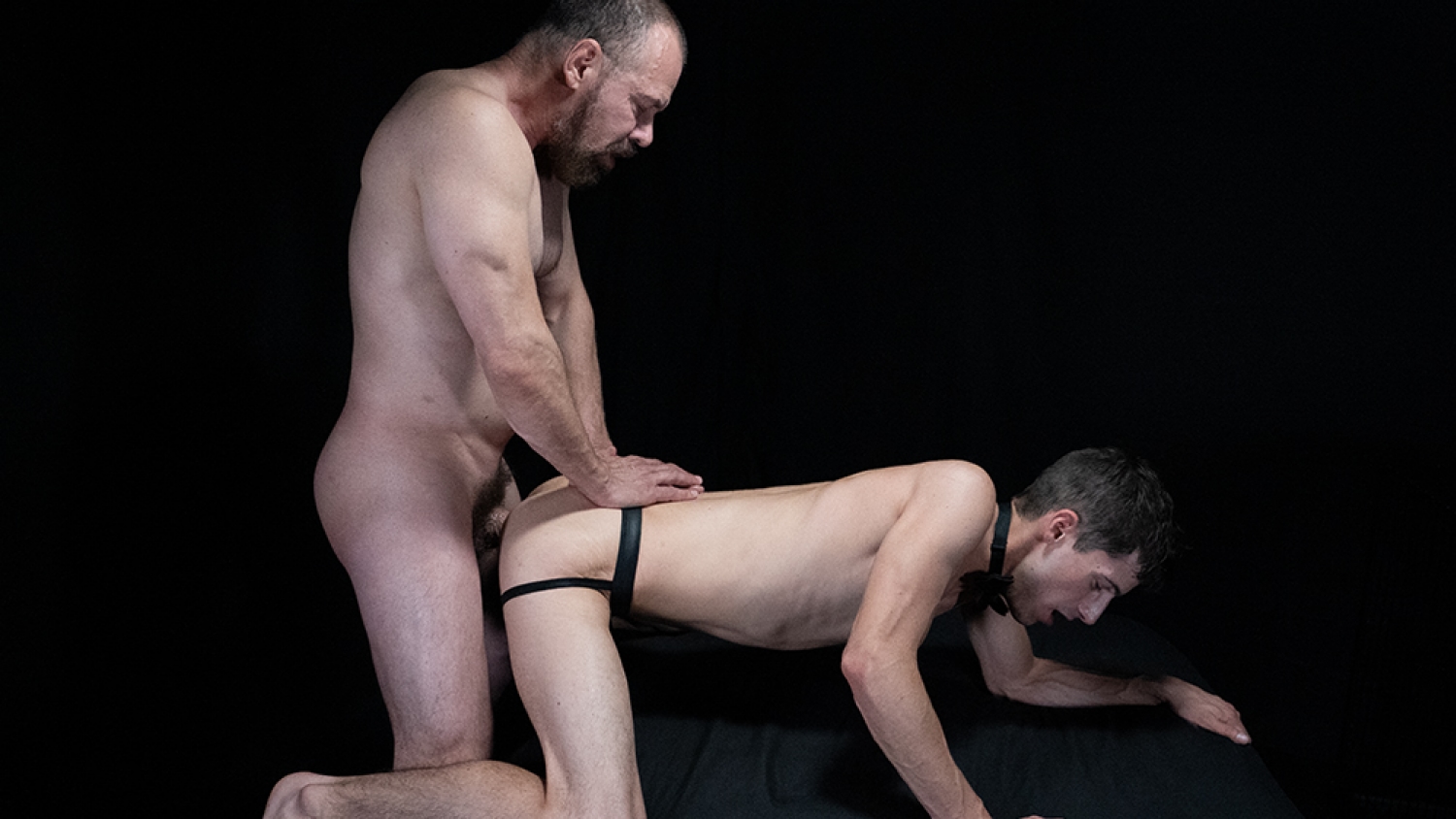 The Slave Boy
When I was a boy, I had a little puppy. It was the most precious thing I had in my life at that time. He was so tiny, so helpless, and so completely devoted to me. He didn't have much choice in the matter, being a dog and all, but he still loved me and loved to make me happy! I would teach him tricks and watch as he caught on little by little. It was then that I knew I loved being a dom.
Seeing this lifeform ...
Read more
Seeing this lifeform listen to me, obey me, and yield to me, but still have affection for me was the greatest feeling I ever knew. Until I found those traits in other men...
Coming upon my new property, Jay, in his cage, I got that same feeling again that I felt for my puppy. Seeing him rise up from his sleep with a smile on his cute face, it was like looking down on my little pet doggy. If he had a tail, it would have been wagging!
We have had some training sessions since I took him home, but now, with some time behind us, it was nice to just enter the room and see him ready and waiting, eager to please.
Letting him out of the cage, he was quick to assume the positions I taught him. He took off my clothes, placed them aside, and took out my cock. He got right to work licking and sucking it; giving it the worship it deserves. I know I have a big cock, but it gets tiresome to hear the young subs constantly go on about it...
It's fitting and right to have my slave take care of it. It feels so good! I know it's big when I see his tears run down his cheeks as he tries to take it all, or when he uses his hand to grip it as he sucks. It's those silent, unexceptional acts that make me feel as big as I am. And that's how it should be.
As much as I enjoy seeing my little puppy lap at my cock like it's a prized bone, I know his limitations and how hard it is to take me all in his mouth. I don't expect that from him. I just want him to try... When it comes to truly feeling good, there's only one thing that can really achieve that; a tight, warm hole!
Bending Jay over on all fours, I slip my cock between his cheeks, feeling the broad, blunt tip press against his tight hole. I can feel his body shake, trembling as he prepares mentally and emotionally for how wide he's about to be spread...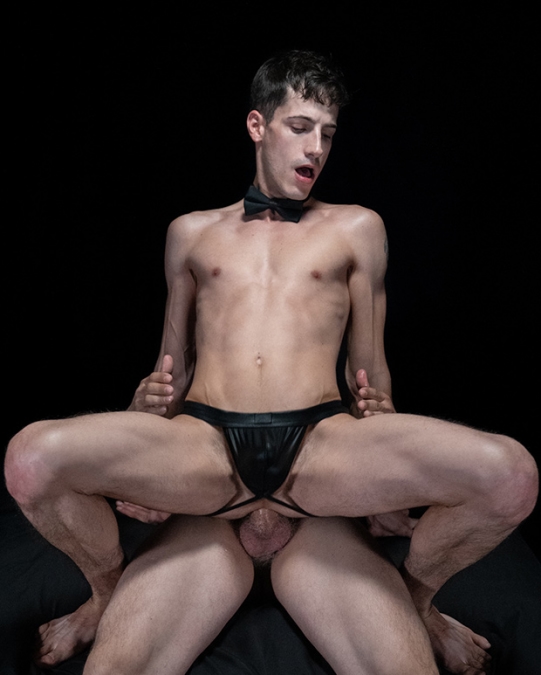 Master Ballad is a little gruff and a little rough. His big presence and stature make him an intimidating figure whenever he steps into the room. The respect he gets from this response is the biggest turn-on for him, especially when fucking and breeding a smaller, younger boy!

He can find that thrill online and in bars, but there's nothing quite as exciting as having a boy to own and use as he sees fit. His beer-can thick cock is more than most can handle, but when he owns a boy, he knows they'll do whatever it takes to endure the girth of his massive manhood!
Jay spent most of his life swimming, running, and playing soccer. He loved having fun breaking a sweat and being a part of a team. He had no idea he was creating a body and a mindset perfect for ownership. His lean, athletic body is beyond compare, showing off his dedicated discipline over a lifetime.

As much as he pushed himself, Jay always respected and revered the role of a coach. He liked making his coach proud, meeting his demands, and getting a pat on the shoulder or the slap on the ass after a job well done.

Now, at the beginning of his sexual journey, he's hungry for that kind of leader figure — a master and commander — to tell him what to do, to own his body, to dole out orders, and to get his full worship and respect!