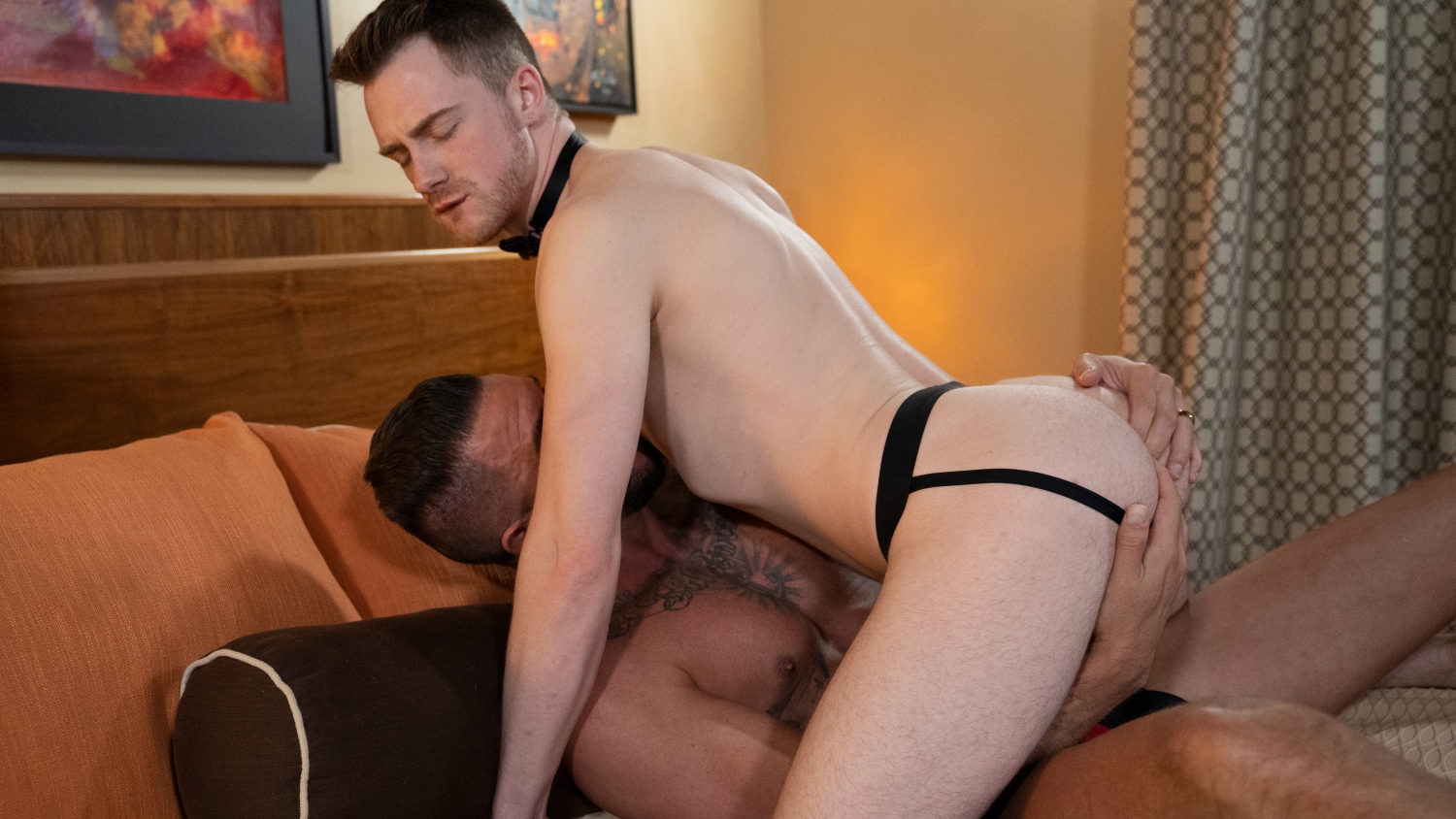 The Prize
I get the best! It's not bragging, just a fact. I work hard, I have high standards, and I only accept the best that life has to offer. And why should I settle for less? When you look like me and have what I have, the world has a way of bending to my will, so I expect a lot...
I have to ...
Read more
I have to say, Cole did not disappoint me! With his handsome looks, beautiful body, big cock and perfect ass, he was a prize I was happy to claim. Not only did he present a perfect package, but he was keenly aware of what I expected from him.
I did not have to stress that he was my property or that I owned and commanded him, but I did enjoy telling him. As I spoke the words, "I own you," I could see his eyes light up with understanding and submission. And just as he came alive, so did my cock!
Watching him fold my clothes and care for my suit like it was more valuable than himself, I found myself becoming almost dizzy with power. Here he was, my property, my object, my slave; to do with how I pleased, without concern for his desires or fears.
As lucky as I was to have him, I knew he was lucky, too. I'm aware that I'm a prize in my own right. Tall, tanned, muscular, handsome, worldly, and powerful. Boys beg to be mine from all over the world, willing to give up everything for the chance to grovel at my feet! At least, they say they'd give up everything, but I know it's all words. Inert and without real meaning...
Here, Cole was truly powerless, without anything to concern him but me and my desires. He would worship me and service me not just because he wanted to, but because he had to. I could have been anyone else in that crowd, but fate made it so that I was his master. His king. His god!
He was fortunate enough to see me as his owner, a prime specimen of manhood and masculinity. As he crawled on top of me like a puppy, I could feel his enthusiasm and hunger for me swelling inside his tight jockstrap. His hole radiated heat as I ran my fingers over it, begging to be dominated by my cock and marked by my seed.
I would take him however I wanted, whenever I wanted; knowing that deep in his heart and his mind, I was his master. Beyond even the transaction of paper and money, he wanted me to claim him.
First, I would lie back, feeling my cock grow in his mouth, stretching out his throat as he dutifully serviced me. I was in no rush, I had nowhere else to go. I would take my time, get fully inside his head and his heart. And only then, when he felt the aching void where my cock should be, will I fuck him hard and deep! And then, for the first time, he will truly be transformed. Made whole. Made mine...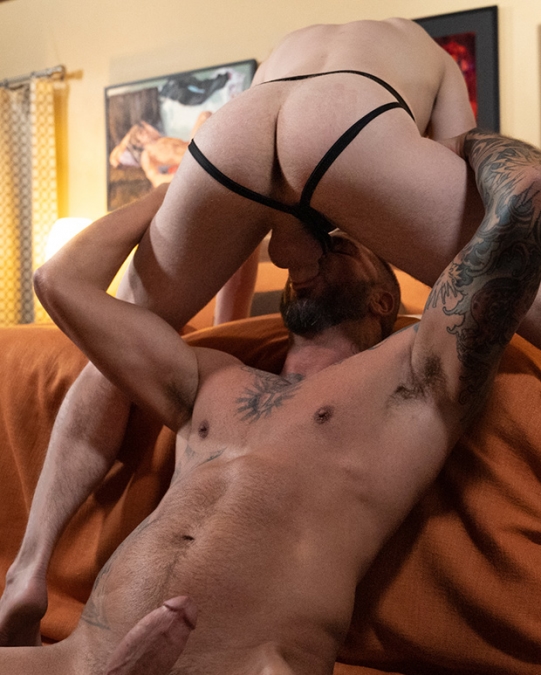 Master Dolf is a tall, handsome man with dark, slicked-back hair, a big cock, and an insatiable sex drive! Covered in tattoos, he's travelled the world over collecting ink to reflect from his travels. He's been to almost every continent, sampled the finest cuisines, the best parties, and had sex that people can only dream of!

And while men are eager to give him their bodies, his fantasies can only be achieved with true power! For Master Dolf, that comes from ownership. He loves jetsetting from auction to auction, finding new boys to call his property. He collects boys like his ink and he loves to see them collared and caged, used solely for his pleasure! Nothing makes him more rock-hard than the feeling of a tight hole wrapped around his massive meat as he pumps load after load into the hole of his own, personal slave.
Cole is a handsome young jock, fresh out of high school and unsure of his future. His rosy cheeks and porcelain skin made him a true work of art, worthy of admiration and devotion. He truly is a good, all-American boy.

...But deep down, he has desires different from most of his peers. He's always fantasized about being someone's trophy and slave, submitting to their every dark and twisted desire. A mixture of naivete and bravery lead him to search for and find a place where his sexual fantasies can be reality. He didn't know the extent of what was in store for him, and his complete surrender was required up front. He would be an object...a mere toy to be used. Anxiously at first, he gave up his free will. But as things progressed his fears took a backseat to his young hormones as his dick got steely hard and leaked a seemingly never-ending copious stream of precum.