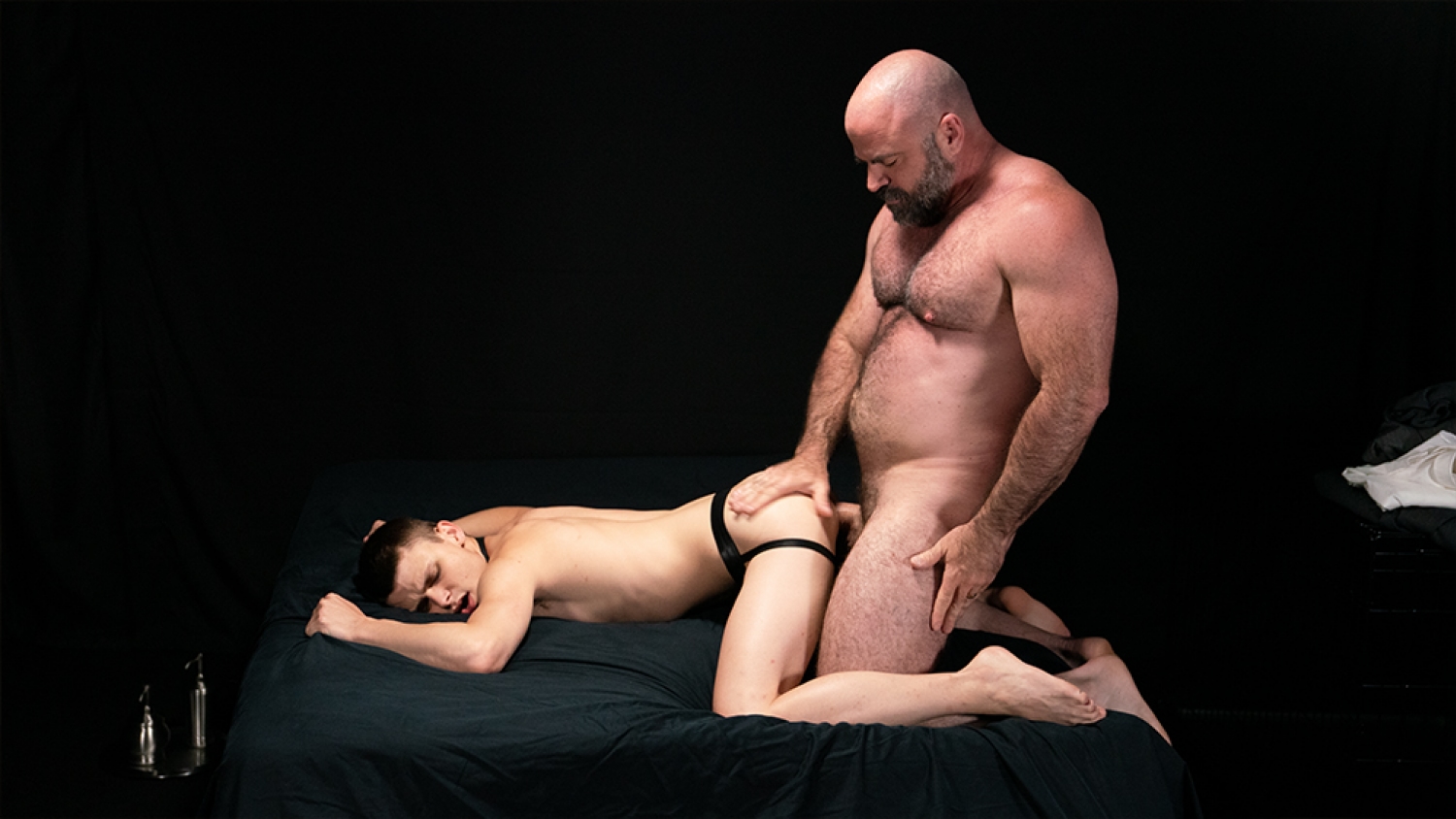 THE BOY AUSTIN : Chapter 12
The Slave Boy
Wherever I walk, I feel like the big man in charge. Most people have an immediate reaction to me because of my size and physique. I'm strong and powerful with an incredibly masculine way about me. The more time people spend around me, the more they understand my dominance. It's like a natural pheromone that puts people into submission. It's been that way most of my life, and I like it…
But there's something ...
Read more
But there's something special about today! Walking around, I feel a special power that no one can discern. A secret that's just mine that makes me feel incredible. Back at home, I have a precious, beautiful boy locked up in a cage, with nothing to do but wait for me to return. Every extra second I spend considering what coffee to get or where to park or how to pass the time is colored by the knowledge that Austin is there for me when I get there, no matter what I do or how long I take.
That said, it's hard to stay away too long. As much as the power rush is intoxicating, it pales in comparison to the flesh and blood interaction I have with him. Walking up to his cage, I can see him sleeping, resting up from the intense, physical exertion he'd been through. He's a little guy, after all, and I'm much larger than even the average person.
As I approach, I see him stir, excited and eager to be set free. He's not scared or anxious, just ready. He's trained well, and knows that he's at his happiest when he's put to work serving me…
The first order of business is having him take my clothes off. Seeing his lean body stretch to gently remove my suit and accessories is enough to get the blood pumping into my cock! As each article gets removed, I feel it swell in my underwear, eager to be taken out and worshipped.
Austin knows what to do, only needing the slightest instruction on how to fold and care for my expensive pieces. But when it comes to my cock, the most valuable piece of all, he takes it to naturally and without error.
When he takes it into his mouth, I feel his wet tongue slide over my thick meat, taking me down to my heavy, furry balls. He's so small between my thick thighs, he seems like a little toy! In many ways, he's exactly that. My little plaything that I can take off the shelf, use how I like, and possess like a prized object.
As he gets me harder, I waste no time in bending him over, mounting him so he can take my cock. It's what I want and Austin knows just how to take it…
Master Angus is broad, beefy man who cannot hide his power and dominance. He has a thick neck, barrel chest, and a dense salt and pepper beard.

His white shirt and tie make him look like a gentleman, but everything about his body makes it clear that he's a beast. He projects alpha brute power, making betas quake under his gaze.

He's in the market to find a boy he can not only dominate and control, but own and use to his pleasure and to let the beast truly come out.
Austin was, until he dropped out, a senior in high school. Recently he even started attending classes at the local junior college which is remarkable only because he looks quite a bit younger. Standing at 5'2" and weighing just 100lbs, he barely weighs in as a full grown adult. Overwhelmed by the pressures and responsibilities of young adulthood, he's fantasized about being able to give up his independence.

Without knowing much about his sexuality, his daydreams are filled with thoughts of surrendering to strong, powerful men who would take care of him and tell him what to do. In fact, the very idea has been enough to get his young heart racing, his cock hard, and his hole twitch with anticipation. After a recent spate of bad luck, the boy found himself alone and on the street where he was recruited by Master Felix, groomed to become one of his prized possessions. The boy willingly submits to his new owners, turned on by the idea of becoming someone's property and freed from the burdens of life without his beloved collar.