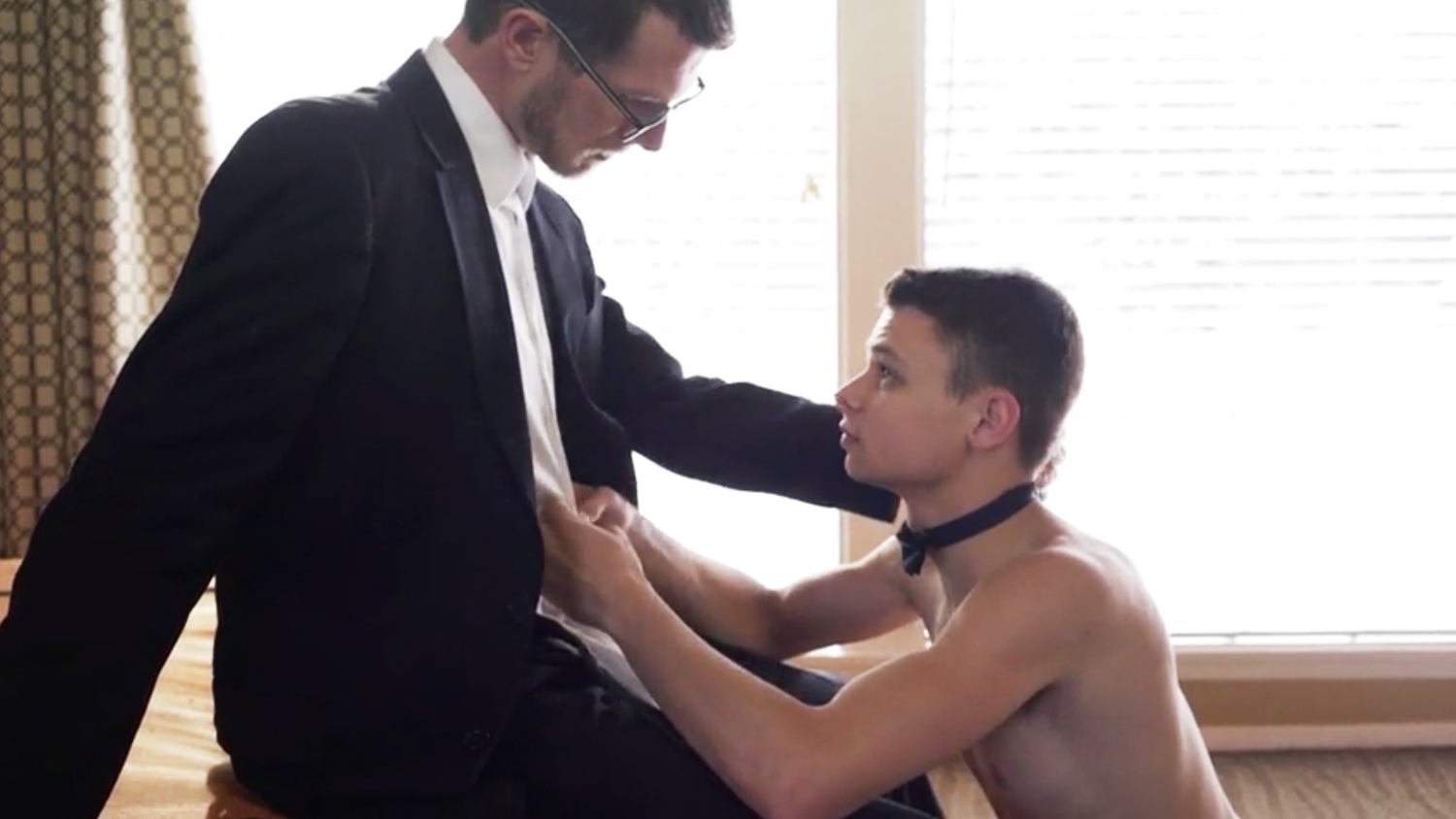 THE BOY AUSTIN : Chapter 15
The Prize
I watched my boy crawl up to me on hands and knees, well-trained and knowledgeable about how to serve his masters. It put a smile on my face to imagine all the men who must have come before me who had helped to discipline him to be so attentive. How fortunate was I to get to reap the rewards of their labors? All I had to do was sit back, relax, and watch as my sweet, baby-faced boy lived up to his duties as a slave...
He took off ...
Read more
He took off my clothes, carefully and attentively folding them as he placed them to the side. As much as I could tell he wanted my touch and my cock, he did not disrespect me by casting my fine things aside as if they were waste. Instead, he showed his honor for my simple pants like they were the finest silks, needing care and consideration.
Once he got through the simple protocol of undressing me, he gazed upon my massive cock, clearly enamored with its size and strength. It was rock hard, knowing what I could do with the small, young man kneeling before me!
He got down on my cock, taking it to the back of his throat in one smooth thrust. His throat tightened down as he struggled to work through his gag reflex. It felt like fucking a tight, wet hole and I wanted to cum right then and there! But instead, I watched with pride as my boy continued to swallow me down, caressing my heavy seed-carrying balls and worshipping me like a king.
I fucked his mouth deeper, I could tell by the look in his eyes he was doing all he could to withstand the intensity of my cock. It's big, I know, and he's not had much experience on it. But I could tell he had a passion for it that was beyond anything else...
With his saliva dripping down to my nuts, I knew I was lubed up enough to give him every bit of my manhood! Sitting back in bed, I ordered my boy to straddle my cock with his tiny bubble butt. He trembled like a leaf as he got himself into position, nervous and excited to take me. It must have been a total mindfuck to be used by his old man in this way, to divorce himself from all natural emotional ties and to allow himself to be used as a piece of property — a hole to be fucked and filled!
I was amazed how his hole relaxed around my shaft, taking me in with the ease of a hot knife through butter. And as I got down to the base, he let out a soft moan, realizing that I was inside him completely. His heart pounded so strongly I could feel it around the ring of his hole. The sensation made me ache to cum inside him! But rather than orgasm right then and there, I held out as long as I could. After all, I had nowhere to be, but right inside my property, my slave, my boy...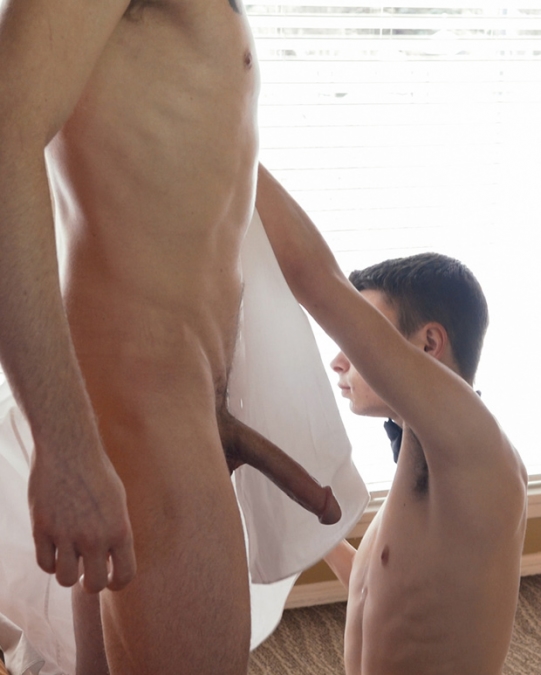 Not too long ago, Mr. Armstrong got curious about why his boy Austin was leaving the house so late at night and coming home in the quiet hours of the morning. Never in his wildest dreams did he imagine his boy was a trained sex object traded between the powerful men of the Buyer's Group.

Becoming a member is by invitation only, and when Mr. Armstrong was discovered following young Austin to one of the group's rotating collection of warehouses, he was detained by their private security force. When the anonymous leader of the Buyer's Group was made aware of Mr. Armstrong's presence, his association to Austin and the nature of their unique relationship came to light. Mr. Armstrong was given the opportunity to buy in to the secret society. As an extraordinarily successful contractor whose name is well known around the city, Mr. Armstrong was eager to gain and, more importantly, able to afford his place with them.

To his delight, Mr. Armstrong learned that his son was an original acquisition and wildly popular commodity to the local chapter. Unknown to the boy, Mr. Armstrong became Master Armstrong, and he would reveal himself to his son in a new and exciting way.
Austin was, until he dropped out, a senior in high school. Recently he even started attending classes at the local junior college which is remarkable only because he looks quite a bit younger. Standing at 5'2" and weighing just 100lbs, he barely weighs in as a full grown adult. Overwhelmed by the pressures and responsibilities of young adulthood, he's fantasized about being able to give up his independence.

Without knowing much about his sexuality, his daydreams are filled with thoughts of surrendering to strong, powerful men who would take care of him and tell him what to do. In fact, the very idea has been enough to get his young heart racing, his cock hard, and his hole twitch with anticipation. After a recent spate of bad luck, the boy found himself alone and on the street where he was recruited by Master Felix, groomed to become one of his prized possessions. The boy willingly submits to his new owners, turned on by the idea of becoming someone's property and freed from the burdens of life without his beloved collar.