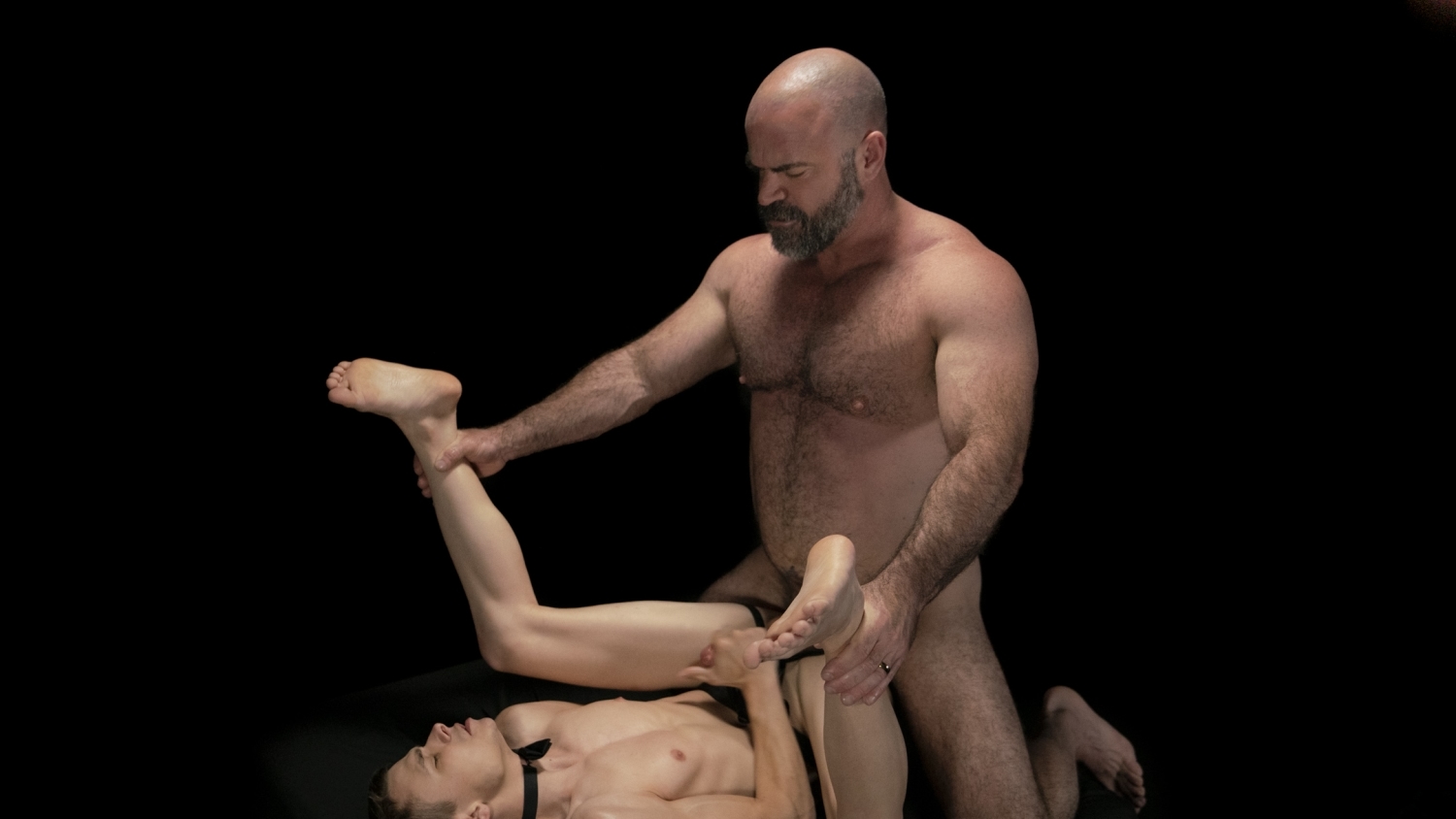 THE BOY AUSTIN : Chapter 10
Boy Slave Auction
I knew it was coming, but it still surprised me when Master Myles returned me to the auctioneers. Nothing is forever, but as a slave, I devote myself completely to my owner. It's not easy to endure the physical demands they have sometimes, but I do my best to satisfy them for as long as they'll have me.
As I got ...
Read more
As I got back up on the auction block, I tried to stay calm and show my worth to my future owner. I wanted to make sure Master Myles didn't lose value on me, but I was still getting used to the idea that I would not be taking his thick, aggressive cock anymore.
As the bids came in and my body was once again put on display, I looked out into the sea of silhouetted men, all drinking their cocktails, flashing their wealth and power. Just feet from where my holes were probed and displayed, they observed my every move. They watched as my nipples were twisted, my nuts were tapped, and my ass stretched and filled for their amusement.
When the bidding ended, I watched a broad, beefy man walked forward to claim his prize. He had a thick neck, barrel chest, and a dense salt and pepper beard. His hands were hairy up to his knuckles, giving him a wild, animal appearance. His white shirt and tie made him look like a gentleman, but everything about his body made it clear that he was a beast.
His eyes were dark and focused; his stare projected an aura of pure alpha brute power. I felt the beta instincts of my body quake under his gaze. As he ordered me on my knees, my heart quickened.
He ran his hands over my body, feeling my chest and stomach as if he were looking for imperfections in a car finish. I could see the bulge in his pants growing, becoming excited from his domination, but he barely said anything to me at all. He just grabbed what he wanted. Touched what he wanted... Even fucked what he wanted.
He pulled his cock out of his pants with the same ease as if he was taking out a pen. His hairy, musky member fell out in front of my face, filling my nose with his scent before it filled my mouth.
It was massive! Very thick and hard as a rock. My eyes watered as it pushed to the back of my throat, bulldozing my tongue out of the way to hit behind my uvula. I tried not to choke, to make a good impression, but his manhood was more than I was prepared to handle.
Nevertheless, I kept going. It was my duty to him like it was my duty to those who came before. My cock hung tightly in my jockstrap, getting harder and harder thinking of the beefy, bearish man using me.
As I lifted my hole for him to feel it, he continued to fuck my mouth as his rough fingers caressed my sphincter. I expected the usual playful touching and teasing. But out of nowhere, I felt a sting followed by the sound of a slap. He threw his hand down on my hole, shooting pain from my cheeks to my fingertips. Slap! I felt it again and again, the same shooting pain!
I kept my lips locked on his cock, but I was startled each time he smacked my ass. You never know what the master will want, but it's not my role to stop them. Soft and sweet or rough and hard, that's his hole. His to play with, to slap, to breed. So I do what I must, sucking his alpha cock, and readying myself for what will surely be an intense, aggressive breeding from my new owner...
Master Angus is broad, beefy man who cannot hide his power and dominance. He has a thick neck, barrel chest, and a dense salt and pepper beard.

His white shirt and tie make him look like a gentleman, but everything about his body makes it clear that he's a beast. He projects alpha brute power, making betas quake under his gaze.

He's in the market to find a boy he can not only dominate and control, but own and use to his pleasure and to let the beast truly come out.
Austin was, until he dropped out, a senior in high school. Recently he even started attending classes at the local junior college which is remarkable only because he looks quite a bit younger. Standing at 5'2" and weighing just 100lbs, he barely weighs in as a full grown adult. Overwhelmed by the pressures and responsibilities of young adulthood, he's fantasized about being able to give up his independence.

Without knowing much about his sexuality, his daydreams are filled with thoughts of surrendering to strong, powerful men who would take care of him and tell him what to do. In fact, the very idea has been enough to get his young heart racing, his cock hard, and his hole twitch with anticipation. After a recent spate of bad luck, the boy found himself alone and on the street where he was recruited by Master Felix, groomed to become one of his prized possessions. The boy willingly submits to his new owners, turned on by the idea of becoming someone's property and freed from the burdens of life without his beloved collar.