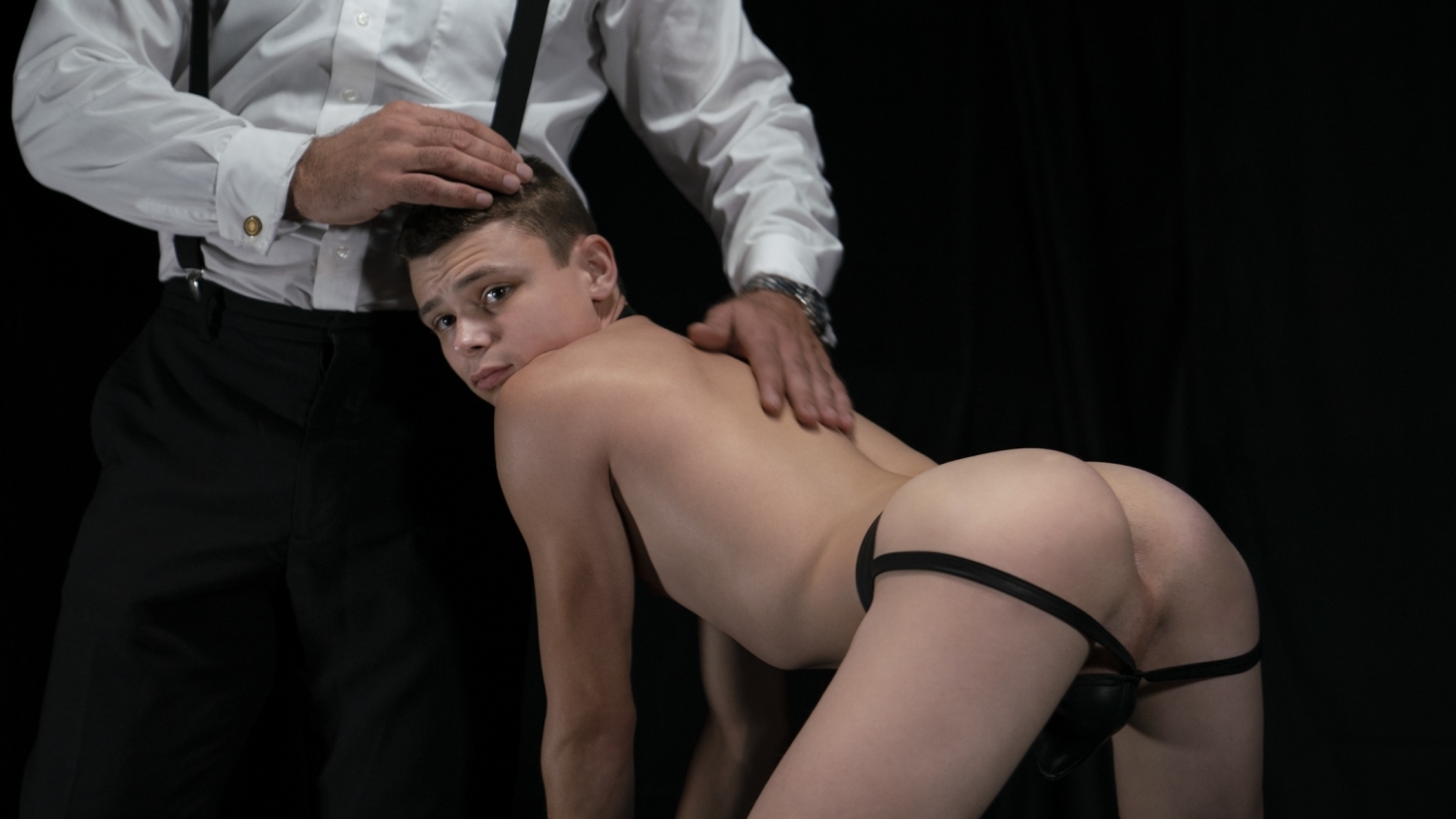 THE BOY AUSTIN : chapter 2
The Auction
I wasn't sure what I'd find when I took my seat. The auction hall was full of wealthy men. Men from all over the world, all with different, high level positions and careers. Lawyers, doctors… I think I even saw a few politicians! Part of the society's code was anonymity and secrecy, but certain men have a way about them they can't hide.
It can be ...
Read more
It can be easy to feel impressed by the caliber of elite individuals surrounding you, but at the end of the day, their presence is adversarial. We all want the same thing. Supply is limited, and the cost is high. And the more the other man has, the more you have to fight to get what you want…
Today's lot was small. Just a couple items being sold. I was prepared to sit tight, keep quiet, and simply watch the sale in action. It can be exciting just to witness the drama of the transaction without ever placing a bid. But when the boy named "Austin" was put on the block, I couldn't stay passive.
The price went high, and it's understandable. He was perfectly presented, beautifully behaved. His skin was smooth and milky, broken up only by the black tie around his neck and the leather jockstrap that worked to keep his genitals in place. His big eyes looked out into the crowd, seemingly at everyone and no one at the same time. His face showed no fear or doubt. He was prepared to be owned!
With every snap of the auctioneer's fingers, the boy quickly and obediently presented his hole out to the crowd, giving us a better look at what we were bidding on. As the masked man's hands moved over his body and between his delicate parts, my mouth watered. My hands imagined they were up his, exploring him in such a powerful way. The thought was enough to get my cock hard right where I sat, and I knew I had to bid…
Winning was a thrill like nothing else. Not only was I able to feel the upmanship of besting my peers, but I'd just bought the right to own him… To possess him! He was mine to use as I wished. No fantasy, no role play. He belonged to me. That was a power unlike anything else I could have imagined!
The feelings only grew when I got my hands on him. He shuddered slightly when my fingers caressed his hole, but I could see his training kick in, steeling himself to endure whatever I presented. Even as I took off my belt and ran the hard leather over his flesh, he continued to present his soft, delicate butt to me, without showing fear. This is what ownership means. It's not his body anymore. It's my body now. And I can do what I want to it…
With the rest of the men now gone, having retreated to the parlor for their drinks and small talk, I felt myself come into my power. My authority. Everything I've built myself to be. I was the master, and there was no debate!
His little boy cock felt like a trophy in my hand. Hard, but more importantly, earned. Even though I knew I owned him, it was even hotter to think he was turned on. I didn't know what was going on inside his head, but every response he gave me proved his loyalty and obedience.
When I gave him my cock, he took it in his hand and worshipped it dutifully, taking it deep into his tiny throat. He was so small, his wrist seemed thinner than my girth. He wetted my member in short order, as if even his salivary glands were trained for this purpose.
Using only the spit on my glistening cock head alone, I was able to push it into his body smoothly and without resistance. His brow furrowed slightly, the only sign of his doubt. It was his first time, after all. Who knows what the auctioneer did to prepare his hole, but I knew he'd never felt a man's cock inside him. He was being shaped to my cock, like a custom order sheath!
He felt perfect, wrapped tightly around me. I took my time with him, testing his hole and what it could handle. I wondered how deep I could go and how hard I could push before he let out his first sounds of pain and pleasure, but I knew I had to be careful. At least, for now! I didn't want to break my new toy just yet…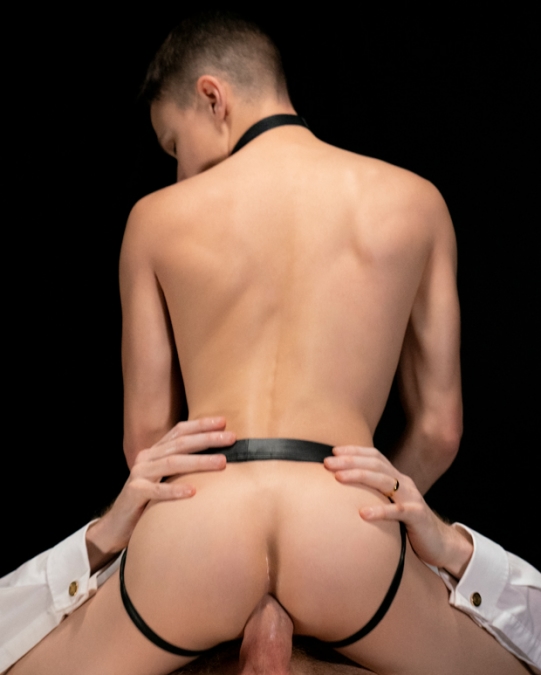 Master Legrand works hard and knows what he likes. He's tall, handsome, and perfectly hung. He could get any man or boy he wanted, but traditional, casual sex doesn't always satisfy him.

Fortunately, he belongs to an elite cadre of gentlemen who share similar tastes and desires--in particular, a desire for those who long to be owned. He loves the thrill of being worshipped by a truly submissive boy, not just someone playing a part.

As a member of this secret group, he's able to indulge in his deepest fantasies with the most pristine, virginal boys without compromising his innate dominant nature.
Austin was, until he dropped out, a senior in high school. Recently he even started attending classes at the local junior college which is remarkable only because he looks quite a bit younger. Standing at 5'2" and weighing just 100lbs, he barely weighs in as a full grown adult. Overwhelmed by the pressures and responsibilities of young adulthood, he's fantasized about being able to give up his independence.

Without knowing much about his sexuality, his daydreams are filled with thoughts of surrendering to strong, powerful men who would take care of him and tell him what to do. In fact, the very idea has been enough to get his young heart racing, his cock hard, and his hole twitch with anticipation. After a recent spate of bad luck, the boy found himself alone and on the street where he was recruited by Master Felix, groomed to become one of his prized possessions. The boy willingly submits to his new owners, turned on by the idea of becoming someone's property and freed from the burdens of life without his beloved collar.