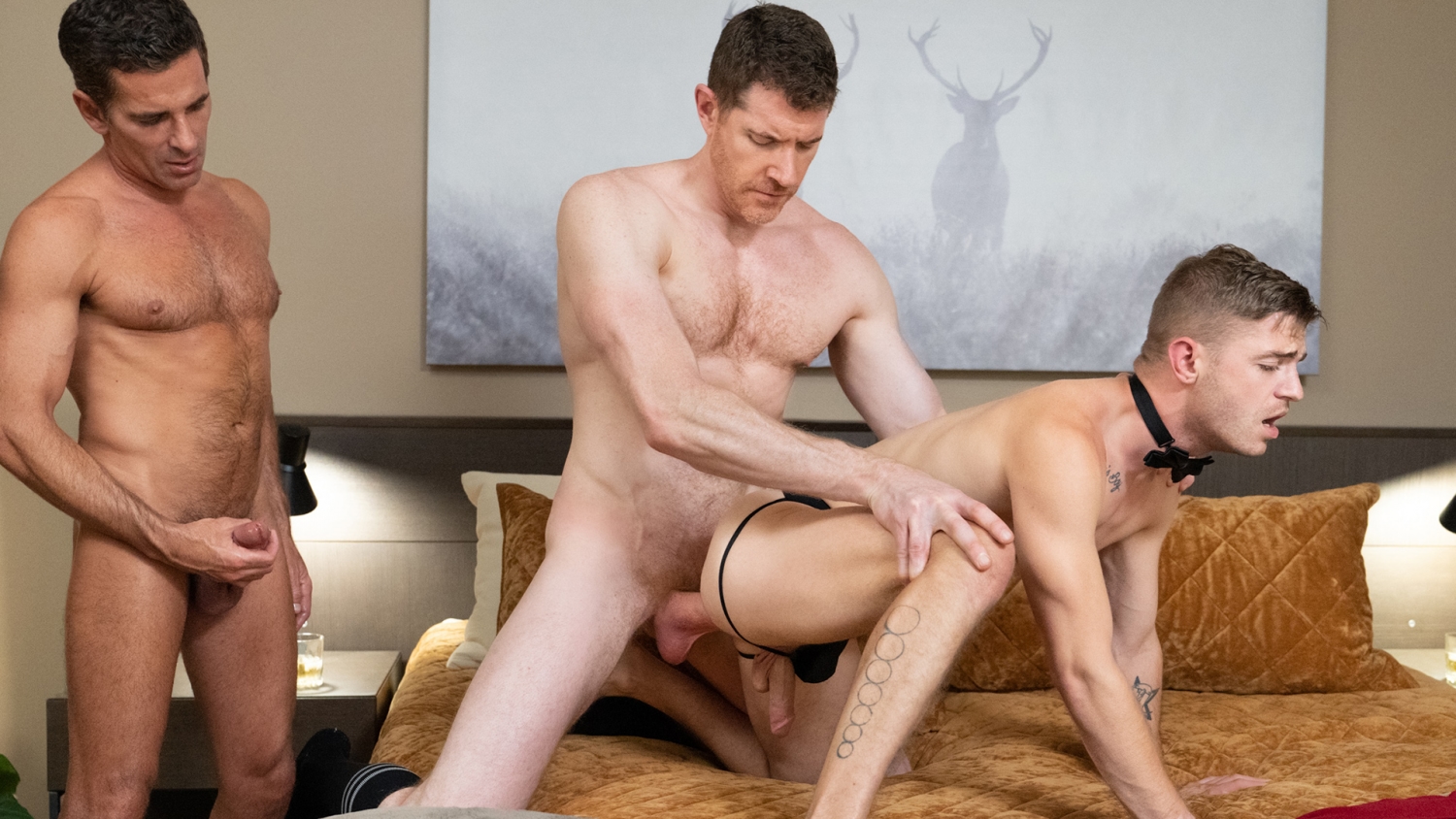 The Prize
The Boy Tom has continually surprised us in The Buyer's Group. After hearing how much Master Landon had enjoyed his body, I was eager to try him out for myself. But though he knew that he'd been purchased by Master Legrand, Tom had no idea what I had in store for him.
To celebrate my ...
Read more
To celebrate my victory, I invited Master Cox, Master Ballard, and Master Charger to enjoy this small boy's plump ass and inviting mouth with me—while their own charges watched discreetly from the side of the room like horny wallflowers. Then I had an idea—what better way to remind this boy that he's a slave to our desires than to remind him that he's just a hole for us to use and breed? I blindfolded him, so he'd have no idea which one of us was in him at any given moment.
That twist jerked everyone's erections up, and I was delighted to see how much Master Cox enjoyed fucking Tom's delectable butt in front of us all, while I forced my big ginger dick down his willing throat. Then it was Master Ballard kneeling behind our slave, sliding his raw cock into the used hole as he stripped down to nothing, before Master Cox aggressively fucked Tom, making him cry out suddenly in a mixture of pain and pleasure.
But I'd taxed my patience enough—after Master Cox had enough of his tight hole, I took my place behind the boy, sliding my cock into his ass and making sure he knew he was being used. I wanted him to know who was fucking him, so I removed his blindfold and revealed all the horny men watching him being fucked, stroking their superior daddy dicks as he revealed himself to be cock hungry.
"Does it turn you on?" I growled in his ear. "Yes," he whimpered as he felt my cock deep in his ass.
Then it was Master Cox's turn again, as he pinned the slim, smooth twink beneath him and piston-fucked his ass. His groin slammed into the boy's buttocks over and over again as he grunted and the boy mewled in pleasure. Master Ballard and Maxter Charger both stood, watching, leaking in their suit trousers. We watched as Master Cox buried his alpha load deep in Tom's hole, where we all knew it belonged.
And then it was my turn to add my semen to the boy. Rolling him onto his back and lifting his left leg into the air, I drove my thick dick into him first shallowly and then deeper, feeling Master Cox's load leaking out and dripping down the boy's jockstrapped ass. That and the look on his face, that of a cum hungry slave craving more, was enough to send me over the edge. And now Tom would go back to the auction block, now that I'd had my fill.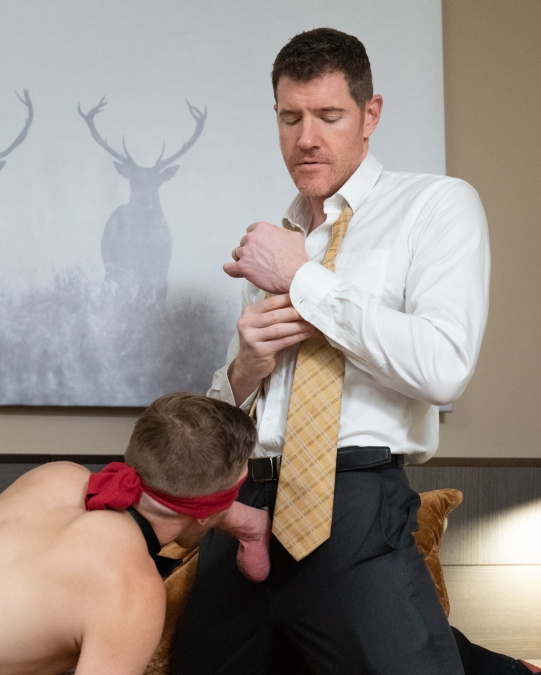 Master Ballad is a little gruff and a little rough. His big presence and stature make him an intimidating figure whenever he steps into the room. The respect he gets from this response is the biggest turn-on for him, especially when fucking and breeding a smaller, younger boy!

He can find that thrill online and in bars, but there's nothing quite as exciting as having a boy to own and use as he sees fit. His beer-can thick cock is more than most can handle, but when he owns a boy, he knows they'll do whatever it takes to endure the girth of his massive manhood!
Master Charger is brought in to appraise the merchandise of the collective, inspecting the young men to give their owners honest, impartial value for resale purposes as well as to feel secure in their investments. A prized specimen in his own right, Master Charger is a stunningly handsome mature daddy with salt and pepper hair, a trimmed beard, a bodybuilder's physique, and a powerful, insatiable desire to breed. Whether on the auction block, up for assessment, or the property of the dom, boys tremble and quiver at the thought of being under foot to the powerful daddy, making him an impressive presence among the buyer society.
At first glance, Master Cox seems unlikely to be the owner of young men. Everything about him reads mild mannered suburban dad with a minivan, white picket fence, and a family. But Master Cox is a testament to the secretive and powerful connections the buyers have. When Master Cox leaves his home and heads to auction, he strips away his responsibilities and focuses solely on his pleasure. He loves the rush of claiming a boy for his own and using him as he sees fit, not having to burden himself with thoughts of reciprocity or balance. He's in control, he calls the shots, and he fucks and breeds as hard and as rough as he wants.
Master Legrand works hard and knows what he likes. He's tall, handsome, and perfectly hung. He could get any man or boy he wanted, but traditional, casual sex doesn't always satisfy him.

Fortunately, he belongs to an elite cadre of gentlemen who share similar tastes and desires--in particular, a desire for those who long to be owned. He loves the thrill of being worshipped by a truly submissive boy, not just someone playing a part.

As a member of this secret group, he's able to indulge in his deepest fantasies with the most pristine, virginal boys without compromising his innate dominant nature.