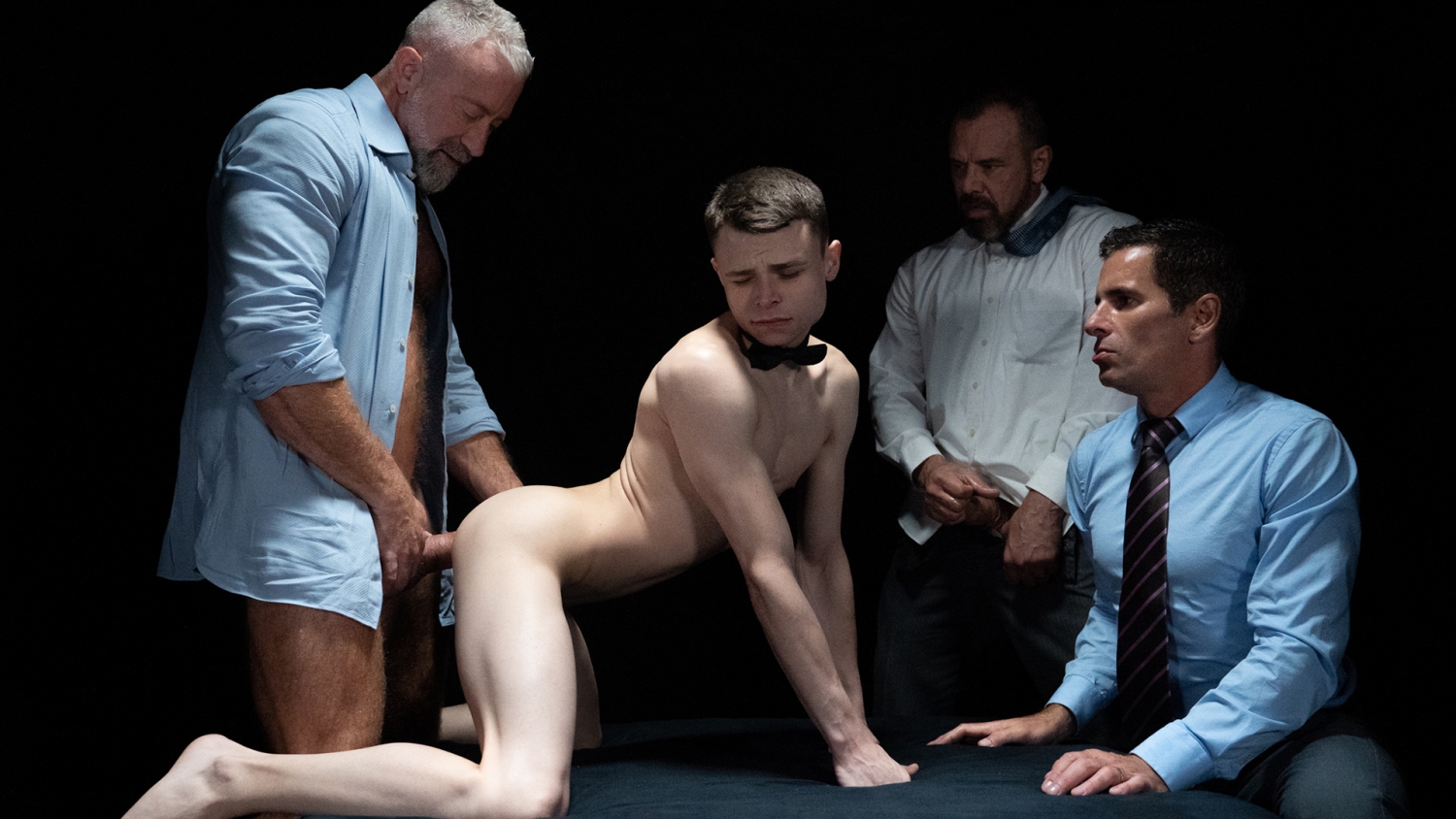 THE BOY AUSTIN : Chapter 20
The Appraisal
There comes a time when inspecting the boys that I can feel myself start to lose focus. Not from their beautiful bodies, of course. But from my task and role as an appraiser.
I can feel ...
Read more
I can feel it in my skin. The hairs start to take on something of a static charge, as if the energy from my cock surges outward over my body. My senses become heightened and the scent of a boy's nervous sweat drives me wild.
Even as I was looking over young Austin's well-used body, I didn't pay too much attention to the noticeable marked up knees and bruises on his flesh. It was clear this boy had been fucked hard and repeatedly, and given his size, there's only so much he can take before he softens like a peach.
Still, once the other buyers came in and began pawing at him and indulging in his body like kids in a candy store, I couldn't resist sitting back, watching, and playing with my throbbing, leaking cock.
Something about seeing an obedient, well-trained young guy being completely overtaken by older, powerful men just gets me harder than anything else. Maybe it was seeing the taking of the sweet boy's innocence… or maybe it was seeing my friends enjoying themselves in ways they couldn't find anywhere else. Or maybe it was just simply the sight of smooth, soft flesh being kissed and licked… either way, I was in heaven.
The men would take the boy's cock in their mouths, balls as well as the shaft, as if they were consuming his youthful manhood. Austin would moan and exhale deeply, reacting to every lick and tease they gave him. He was not virgin, not by a long shot, but something about the nature of his submission made him forever smaller and powerless to the needs of his superiors. He never knew exactly what was coming, which made every time feel new and exciting.
Even for me, I've fucked many slaves, feeling every inch of their bodies, including some parts on the inside, and knowing I can do whatever I want still makes it feel like the first time.
After being a bystander, I knew it was time for me to get what was mine. What was due to me.
I pulled out my cock and brought Austin's mouth to the head. His breath was hot and expectant, and I could practically see it water for me. There was no doubt he was a good boy and a good slave, but I still liked to test the waters and see how it feels.
As I entered his mouth, his soft, pouty lips wrapped around my shaft, making a smooth entrance for my cock. His wet mouth felt like velvet, so inviting and delicate. As I began to thrust back and forth, I could tell he was experienced, latching perfectly and maintaining exquisite suction and tension. He wasn't going to let it fall out for any reason. Such a good boy.
Of course, as good as he was, I did not intend to cum in his mouth. Though I'm sure he would savor and swallow every drop, that's not what I'm here for. That's not what any of us are here for. Austin's purpose is to be bred. Just like my purpose is to breed. And in this, I would not lose my focus...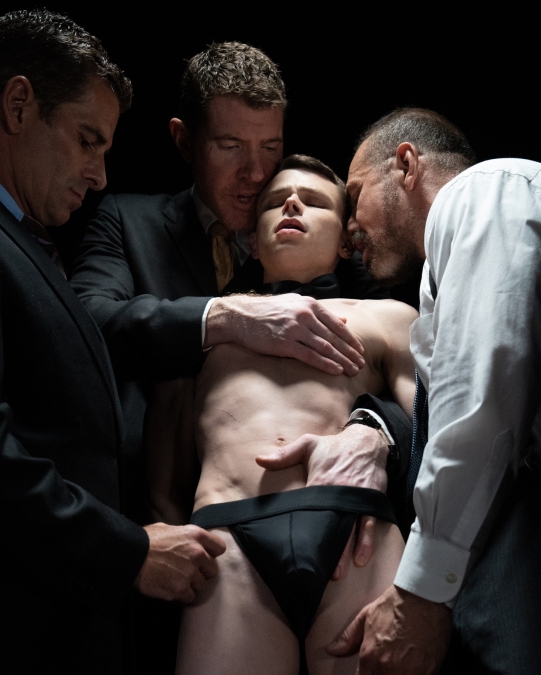 Master Ballad is a little gruff and a little rough. His big presence and stature make him an intimidating figure whenever he steps into the room. The respect he gets from this response is the biggest turn-on for him, especially when fucking and breeding a smaller, younger boy!

He can find that thrill online and in bars, but there's nothing quite as exciting as having a boy to own and use as he sees fit. His beer-can thick cock is more than most can handle, but when he owns a boy, he knows they'll do whatever it takes to endure the girth of his massive manhood!
Master Charger is brought in to appraise the merchandise of the collective, inspecting the young men to give their owners honest, impartial value for resale purposes as well as to feel secure in their investments. A prized specimen in his own right, Master Charger is a stunningly handsome mature daddy with salt and pepper hair, a trimmed beard, a bodybuilder's physique, and a powerful, insatiable desire to breed. Whether on the auction block, up for assessment, or the property of the dom, boys tremble and quiver at the thought of being under foot to the powerful daddy, making him an impressive presence among the buyer society.
At first glance, Master Cox seems unlikely to be the owner of young men. Everything about him reads mild mannered suburban dad with a minivan, white picket fence, and a family. But Master Cox is a testament to the secretive and powerful connections the buyers have. When Master Cox leaves his home and heads to auction, he strips away his responsibilities and focuses solely on his pleasure. He loves the rush of claiming a boy for his own and using him as he sees fit, not having to burden himself with thoughts of reciprocity or balance. He's in control, he calls the shots, and he fucks and breeds as hard and as rough as he wants.
Master Legrand works hard and knows what he likes. He's tall, handsome, and perfectly hung. He could get any man or boy he wanted, but traditional, casual sex doesn't always satisfy him.

Fortunately, he belongs to an elite cadre of gentlemen who share similar tastes and desires--in particular, a desire for those who long to be owned. He loves the thrill of being worshipped by a truly submissive boy, not just someone playing a part.

As a member of this secret group, he's able to indulge in his deepest fantasies with the most pristine, virginal boys without compromising his innate dominant nature.