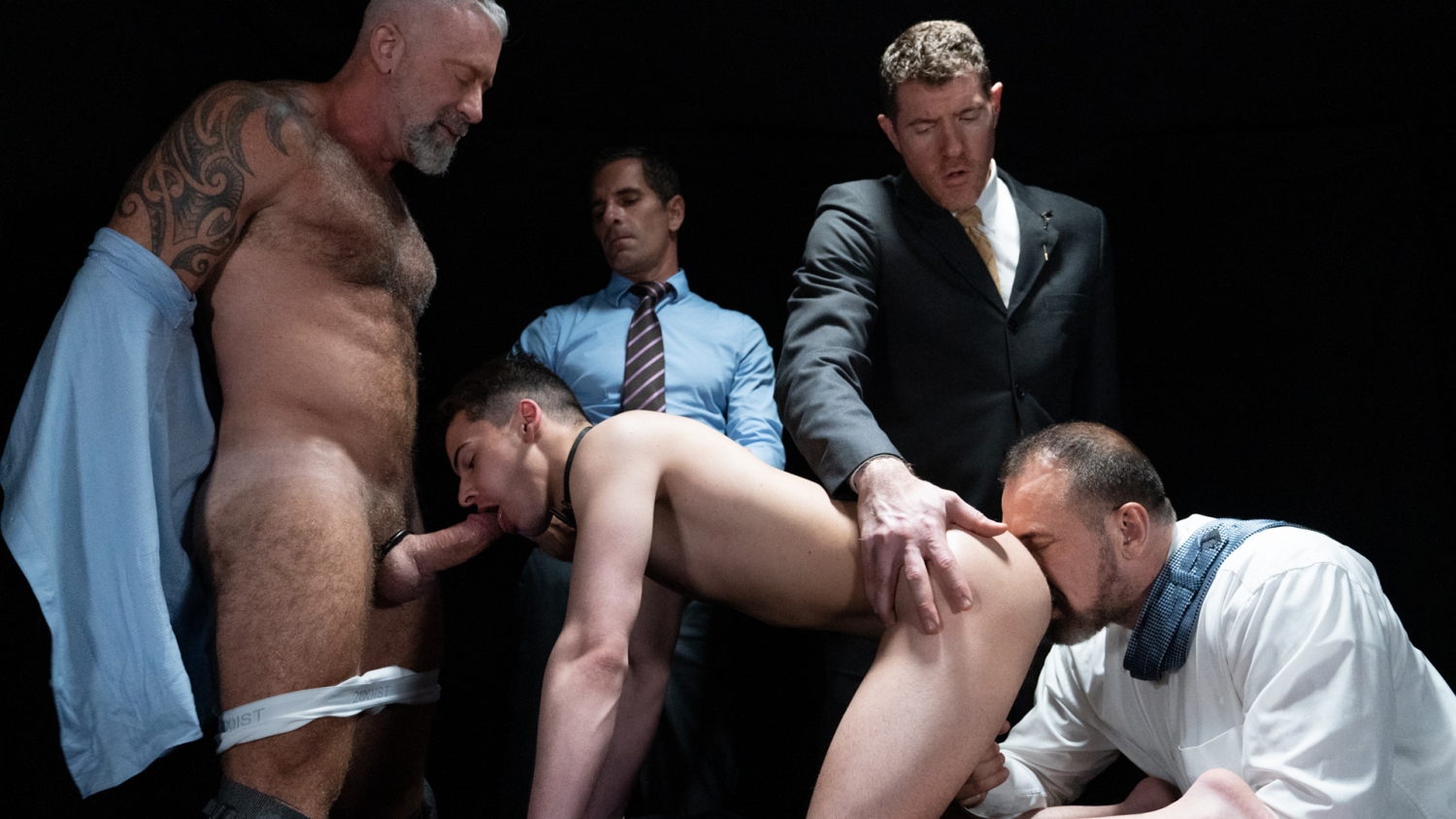 The Appraisal
Aidan took my breath away. Something about his sweet, innocent, baby-face combined with his perfectly smooth, athletic body just made my heart melt. Though I can be a bit of a task master at times and have a hard edge I like to explore, some boys just make me a softy.
Aidan walked out, ...
Read more
Aidan walked out, trembling and fearful. He was the property of Master Ballard, and so it was the first time he was away from him since he was purchased. Understandably, the boys find comfort in their owners. They look to them for protection, nourishment, and guidance. They're intentionally lost without them.
Appraisal is for the boy's own good, but it can often be a departure from their regular routine. They're brought in, stand before me, and I inspect them for their value. Different from the auction, they see me, they feel me, and they know I'm being critical. But I'm still human under my designer suit and glasses. And what excites others often excites me as well.
It was a pleasure to run my hands over Aidan's body, feeling the fine hairs on his flesh stand up like little soldiers, saluting me as I looked them over. He stayed as stiff as a board, holding his head up high and his back straight. Even as I began to lick his fingers and tease his nipples, he obeyed my instructions to not move.
Before the others came in to witness my work, I whispered in his ear, "it's okay… I got you." Normally I don't show my hand to the boys. I like them to stay alert and ready to service and obey. But for some reason, I saw in his eyes a desperate need to be held. To be cared for. To be protected. There was a lost, scared boy standing before me, looking for an older man to look out for him. I wanted to be that man. And perhaps in a future sale, I will be.
In the meantime, I got a deep taste of his furry hole, tasting his sweet flavor and feeling the soft, smooth lining of his sphincter on my finger. A personal privilege before he was to be inspected and bred.
The men entered when I called for them, making their way around me as I began to take my measurements. Aidan was trying not to look around at the onlookers, flashing lights in his eyes from their cameras and doing their own informal checks.
I stood back for a moment to watch them. I found myself unusually jealous, wishing he was mine. Master Ballard was present, of course, and he was more than safe. But deep down, I wanted to hold the boy close and make him feel valuable.
The other masters sampled his cock, taking it into their mouths and bringing him to arousal. Aidan seemed to love being the center of attention, moaning and breathing deeply as they touched him and groped him. My cock got hard seeing him turned on, eagerly waiting for the chance to finish my assessment.
Breeding a boy is powerful, but ownership is the real prize. As I pulled out my cock and prepared myself to fuck him, I tried to imagine how I would feel having Aidan all to myself. I wanted to be sweet to him, to make him feel special and wanted. But just as badly, I wanted him to see me as his master.
As I mounted up behind him, I kept that thought in my mind, sliding my lubed up cock into his hairy hole. And as I broke through, it was like he was mine already...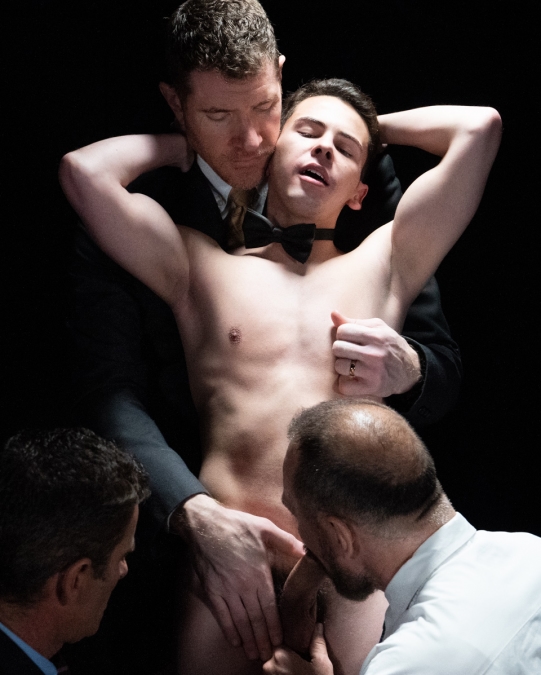 Master Charger is brought in to appraise the merchandise of the collective, inspecting the young men to give their owners honest, impartial value for resale purposes as well as to feel secure in their investments. A prized specimen in his own right, Master Charger is a stunningly handsome mature daddy with salt and pepper hair, a trimmed beard, a bodybuilder's physique, and a powerful, insatiable desire to breed. Whether on the auction block, up for assessment, or the property of the dom, boys tremble and quiver at the thought of being under foot to the powerful daddy, making him an impressive presence among the buyer society.
Aidan used to be bullied and made to feel like a nerd and a loser. He comes to the realization that he needs to be protected by bigger, stronger men. He becomes a slave so he'll always have someone claiming him and protecting him as their investment.